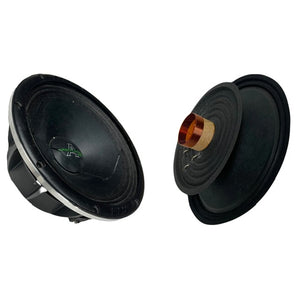 Fix and Save AP-M65AN | blown speakers and recones
50% OFF
Regular price $259.90 $129.90 + Free Shipping to 48 States
Lease for as low as $/week
Learn More
The picture is not of actual product you are getting. 
Fix and Save means: you are getting a blown or damaged speaker that needs to be repaired.
With Fix and Save you can save up to %50 of retail price of the speakers.
Package includes pair of not working speakers, that was preowned and may have some marks or scratches from the previous installation,   and pair of new recones. 
Glue, shims,  and instruction are not included.
Warranty doesn't cover any of Fix and Save products. 
We are not responsible for the incorrect repair.