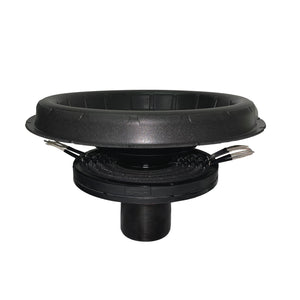 Recone DB-4515R D1/D2
Regular price $349.90 + Free Shipping to 48 States
Lease for as low as $/week
Learn More
Terminals are not included!
Its been tested before shipping.
PLEASE TEST THE IMPEDANCE OF EACH COIL BEFORE INSTALLATION BY YOUR OWN.
If it doesn't work, contact us immediately at deafbonce.help@gmail.com.
We are not responcible if the recone doesn't work after installation.
After you centered the coil,
please fill out with CA glue the area around the coil
all the way to the top of the sides of the inner dust cap.
If you do not do it, the cone will rip off from the coil.
You can see how it is supposed to be on the subwoofer that you have.